BenQ XL2720Z

The Ultimate Domination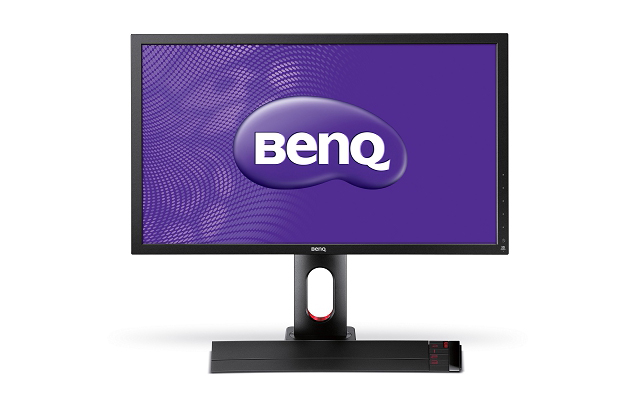 XL2720Z 27" 3D Ready LED LCD Monitor"
#XL2720Z
Get a Quote!
Overview:
Built for competitive FPS game play, the XL2720Z takes the explosive thrills of fast-paced gaming to a 27" screen. The stunning monitor is equipped with the latest Motion Blur Reduction technology, Low Blue Light, Gaming-comfort Flicker-free, Gaming Refresh rate Optimization Management (GROM), and Display Pilot feature to deliver agile performance, viewing comfort and convenience all at once - for your victory and entertainment.
Key Features
27"W LED
Motion Blur Reduction
Low Blue Light
Display Pilot
Gaming-comfort Flicker-free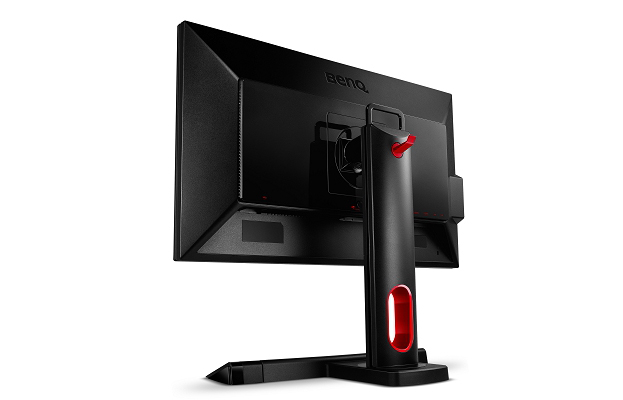 Features: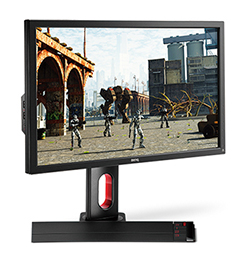 Gaming is in the details
The XL2720Z demonstrates BenQ's true belief that "gaming is in the details". It has been co-developed with Counter-Strike pro gaming legends to bring you a gaming monitor like no other – from the attentive designs to the exceptional functions. With the precision and speed you would expect from a high-performance gaming monitor, you can now have a vantage point over your opponents in all your game play.
Motion Blur Reduction for Extra Clarity Throughout the Game
BenQ's new Motion Blur Reduction technology further enhances an ultra-smooth, free-of-blur gaming experience, particularly for action-packed FPS games where every millisecond counts. With Motion Blur Reduction, gamers no longer suffer from time and gaming comfort lost to poor vision quality created by motion blur and lagging. Instead, they have everything to gain with more reaction time advantage on their side to achieve ultimately a flawless victory.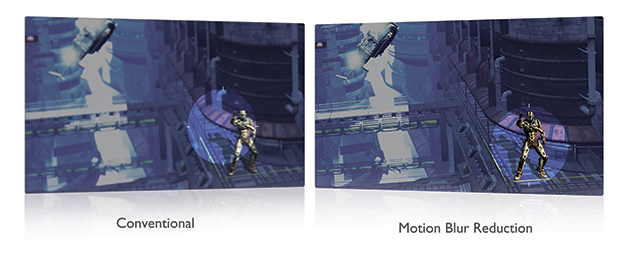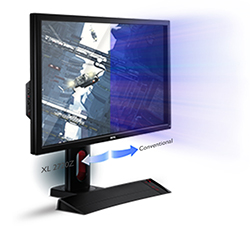 Low Blue Light as Eye Safety Precautionary Measure
Practice long hours with clear, comfortable vision or compete with top-notch vision conditions with BenQ's new Low Blue Light. The blue spectrum light, which is produced by regular computer screens, is a critical cause of eye damage, eyestrain, headaches and sleeping disorders. Now with the offering of various adjustable low blue light levels, gamers can better protect their eyes. So there would be no need for yellow tinted eyeglasses for additional eye protection, and gameplay can be clear, comfortable and hassle-free!

Gaming Refresh rate Optimization Management (GROM)
As the world's leading brand in gaming monitors, BenQ manages to provide more than just the refresh rate feature for different resolutions to reach more levels of optimal refresh rates (100/120/144Hz). Gaming Refresh rate Optimization Management (GROM) aims to bring users incomparable gaming performance. With the gamer-driven GROM that integrates with Display Mode and Smart Scaling strengths, BenQ offers a total refresh rate solution for all gaming enthusiasts.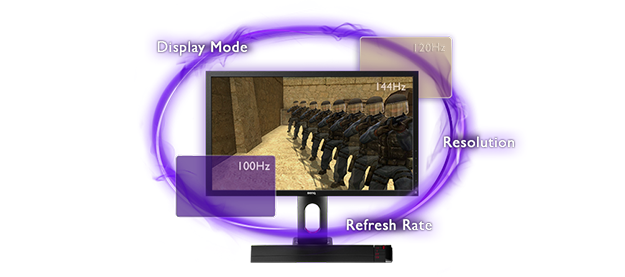 Gaming-comfort ZeroFlicker™ Technology
Developed in collaboration with pro gamers, the XL2720Z has been upgraded to eliminate flickering at all brightness levels. This effectively reduces eye fatigue and elevates gaming performance through extreme visual comfort for even the most hardcore gamers enduring long hours of intense action. Armed with the Gaming-comfort ZeroFlicker Technology, BenQ Gaming Monitors are epic weapons over your ultimate rivals.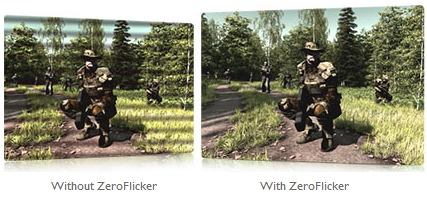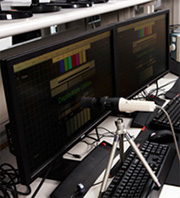 The Collaboration
Following the widespread success of the first generation XL Series, BenQ welcomed back legendary Counter-Strike gamers to bring the XL Series to new heights. As the gamers offered insider perspectives based on their many years of gaming at a world-class standard and their experience with the first generation XL series, BenQ R&D champions utilized their expertise in the display product field to recreate each feature and function, transforming them into powerful gaming tools to give professional gamers a competitive edge to win.
The Black eQualizer for Total Visibility
Poor visibility in dark scenes can cost even the most skillful gamers their game. The Black eQualizer color engine technology is designed to offer an unprecedented level of control and visibility. Dark scenes are brightened without over-exposing the bright areas to preserve vital details, enabling gamers to spot their enemies easily in critical combat and react quickly in any situation.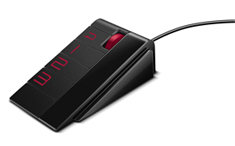 Specially Designed S Switch for Swift Control and Navigation
The XL2720Z comes with a stylish S Switch. This distinct remote controller comes with three preset buttons so you're able to customize and save your display settings for gaming, work or entertainment purposes. Use the scroll button on the S Switch to quickly navigate and change the OSD settings. It eliminates the tedious process of adjusting your monitor settings. Now switching seamlessly between the presets is as easy as 1-2-3.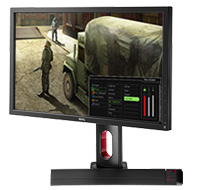 Intuitive UI for Easy Navigation
Conveniently change your settings in an intuitive horizontal slide out menu display. This simplistic design makes it easier to navigate between options and settings.

The Game Mode Loader Lets You in on the Secret
The secret is out. Download special gaming presets used by the professional players so you can see what the pros see. Each mode is fine-tuned so you can leverage these exclusive presets used by pro gamers to your own advantage. They can also be saved on your S Switch for quick access and game play. More presets from professional gamers will be released in the future so you can always stay on top of your game. Download the Game Mode Loader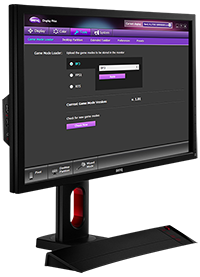 Display Pilot for On-Screen Display Navigation
The new Display Pilot software provides the platform for users to make on-screen display adjustments and the convenience of direct access to the Game Mode Loader site for downloading and installing the preset display settings of their favorite game or professional gamer's screen instantly.
Play Like a Pro with the Exclusive FPS Mode
Meet your secret winning strategy. The FPS Mode was co-developed with gaming legends to let you tap into the fundamental insights of pro gamers and view the game how a gaming legend would see it. This out-of-the-box preset automatically adjusts your monitor calibrations to provide you with optimal brightness, contrast, sharpness and color tint. Being able to spot your enemies and track their move carefully in every situation put you at an advantage over your opponents. There are two variations to this special mode: the FPS1 mode is designed to configure and optimize the display for Counter-Strike 1.6 and the FPS2 mode for Counter-Strike Source as recommended by BenQ. The perfect combination of form and function provides gamers with the vantage point to always be one step ahead of the game.
Customize Your Individual Viewing Preference
The Display Mode and Smart Scaling features allow you to change the monitor view to suit your liking and to simulate any in-game experience. Switch instantly between different screen sizes , from 17" (4:3), 19" (4:3), 19"W (16:10), 21.5"W (16:9), 22"W (16:10), 23"W (16:9), 23.6"W (16:9), 24"W (16:9) to 27"W(16:9), using the Display Mode feature. Or take advantage of the Smart Scaling feature and enjoy the flexibility to freely scale the screen content to any custom size. You can certainly use the two features together to get the best possible view for any application or game.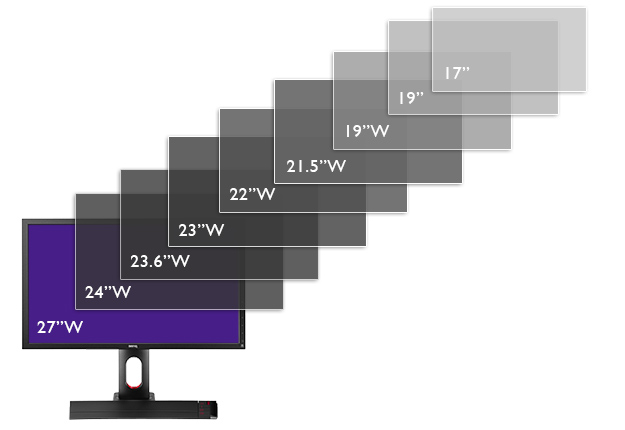 Fast 1ms GTG Response Time
Fast response time of 1ms GTG means speed without the blur for an enhanced gaming experience. Fast-moving action and dramatic transitions will be rendered smoothly without the annoying effects of smearing or ghosting. Control your gaming destiny and don't leave it in the hands of slow display.
NVIDIA® 3D VisionTM 2 with Complete Connectivity
Certified as NVIDIA® 3D VisionTM 2-ready with the new NVIDIA 3D LightBoostTM technology so you can experience gaming and entertainment like never before with total realism and intensive graphic display. Furthermore, the XL2720Z supports D-Sub, HDMI, DVI-DL and DP inputs for console gaming action.

Ultra-Flexible Height Adjustment Stand and Others
The Height Adjustment Stand can be operated with just one finger so you can effortlessly adjust the height of the monitor to suit your sight level. Have the monitor way up high, or change it to sit flat on the table. The monitor can also be turned vertically or horizontally and comes with a quick-release VESA mount design. In addition, the sleek headphones hook on the back keeps your desktop neat and tidy.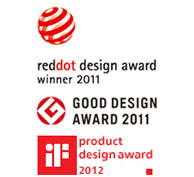 A Technological Work of Beauty
The XL2720Z is not only designed with durability, sturdiness and functionality in mind. The stylish look also earned itself several international design awards: the Red Dot Design Award 2011, the G-Mark Good Design Award 2011, and iF Product Design Award 2012.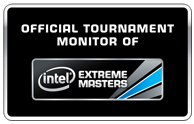 Your ultimate weapon
BenQ professional gaming monitors are not only the official global Tournament monitor of top notch leagues and tournaments, but they are also unrivaled victors of world renowned design awards. In addition, BenQ professional gaming monitors are used by prominent gamers to perfect their gameplay.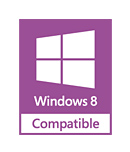 Win 8 Compatible
The XL2720Z has passed Windows® 8 certification and are fully compatible with Windows® 8 color systems. Plug in the XL2720Z to your computer, and Windows 8 will recognize it instantly, making setup and connection effortless.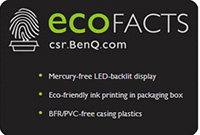 ecoFACTS Label
ecoFACTS can tell you how eco-friendly BenQ products are!
Development of eco-friendly products, BenQ doesn't just want to comply with green regulations passively, but also to actively develop eco-friendly products!
ecoFACTS declares BenQ's greatest efforts on the replacement of hazardous substances, material selection, packaging design, energy-saving design and other aspects of the products.
*Specifications may vary by model. Please refer to the specification chart to for more details.
*All comparison photos are simulated images.
Specifications:
BenQ XL2720Z Specifications
Panel
Screen Size
27"W
Aspect Ratio
16:9
Resolution (max.)
1920 x 1080
Pixel Pitch (mm)
0.311
Brightness (typ.)
300 cd/m²
Native Contrast (typ.)
1000:1
DCR (Dynamic Contrast Ratio) (typ.)
12M:1
Panel Type
TN
Viewing Angle (L/R;U/D) (CR>=10)
170/160
Vertical Refresh Rate
100/120/144Hz
Response Time(Tr+Tf) typ.
1ms GTG
Display Colors
16.7million
Color Gamut
72%
Audio/Video Inputs/Outputs
Input Connector
D-sub + DVI-DL + HDMIx2 + DP1.2/headphone jack
Dimensions & Weight
CTN Dimensions (HxWxD mm)
486 x 711 x 245
Dimensions(HxWxD mm)
548 x 642 x 273
Dimensions with Wall Mount (HxWxD mm)
485 x 642 x 269
Net Weight (kg)
7.5
Gross Weight (kg)
10.2
Power
Power Supply (90~264 AC)
Built-in
Power Consumption (On mode)
27W
Power saving mode
<0.5W
Special Features
Senseye®
Senseye 3
AMA
Yes
Windows® 8 Compatible
Yes
HDCP
Yes
Color Temperature
User mode
OSD Language
17 languages
VESA Wall Mounting
100 X 100mm
Swivel (left/right)
45°/45°
USB Hub
Donwstreamx3; Upstreamx1
Tilt (down/up)
-5°/20°
Height Adjustment (mm)
140mm
Motion Blur Reduction
Yes
Pricing Notes:
Pricing and product availability subject to change without notice.
BenQ Products
Monitors
XL2720Z 27" 3D Ready LED LCD Monitor"
#XL2720Z
Get a Quote!