BenQ Education Products Promotion

Save BIG if you are an education department purchasing BenQ Products!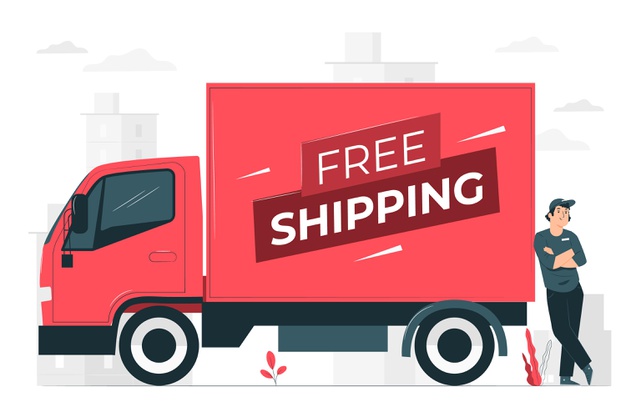 FREE Shipping on promotional products
For a limited time we are offering FREE shipping on our promotional Education product(s)! Take advantage of this amazing deal before it expires!
FREE One Week Trial
In addition to free shipping we are also offering an exclusive Free Trial on our promotional product(s) listed below. Act now and Contact Us to get started!
BenQ Education Products - Special Pricing for Education Industry Customers
BenQ's RP8602 is designed to build an engaging and healthy teaching and learning environment. Installed with proficient cloud features including cloud whiteboard, the RP02 enhances class preparation participation and fosters collaboration beyond locations and platforms.
MSRP: $9,349.00
Sale Price: $3,750.00
(Each when you purchase quantities 2 or more)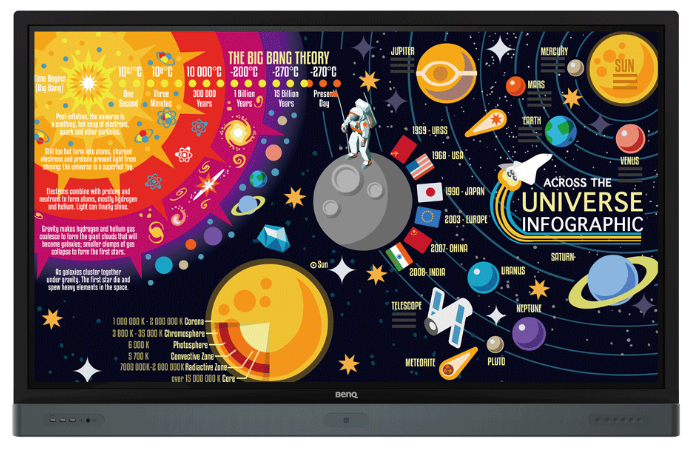 ---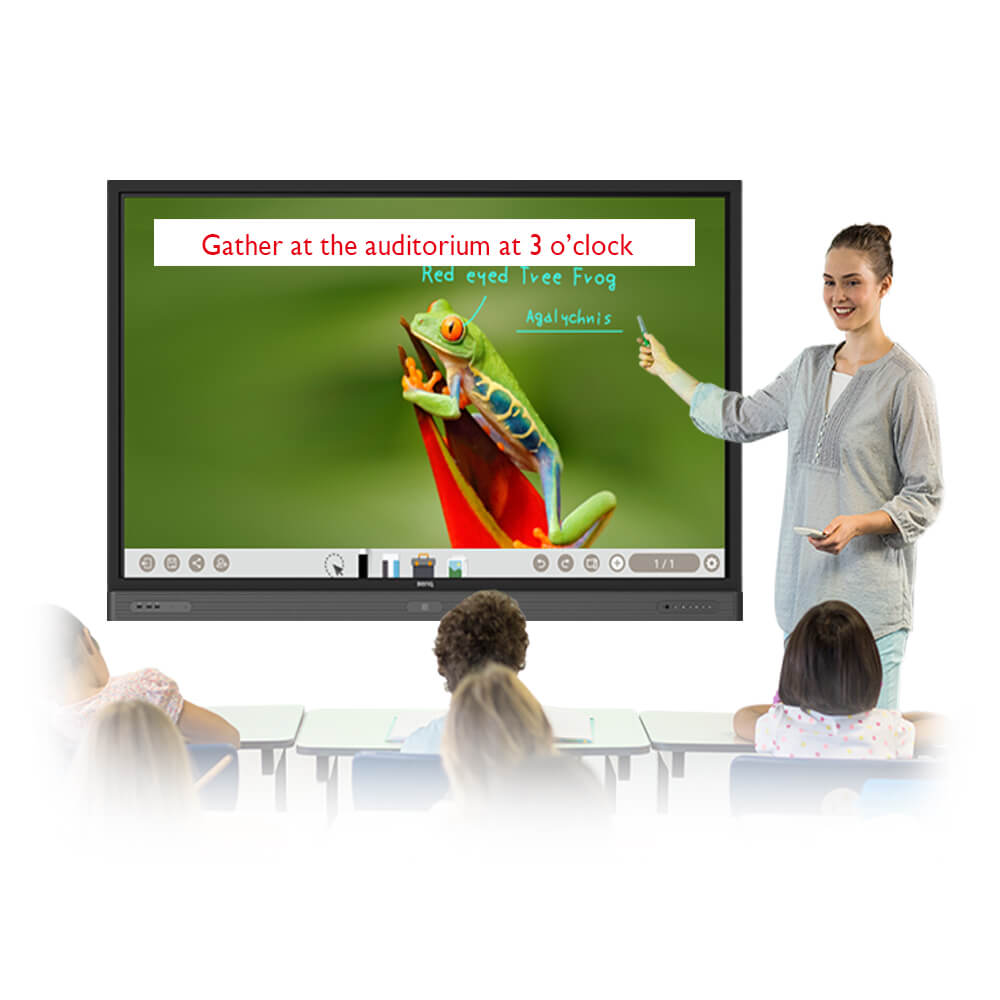 Interactive Education Displays

Starting at just $1,833.18
BenQ RM5502K
The BenQ RM5502K is designed to tap into the dynamic possibilities of the classroom and help teachers build a healthy and engaging learning environment. Not only does it come with GeRP-Resistant Screen, but the RM5502K also comes installed with proficient annotation tools for enhanced class participation. It is your ultimate interactive display to achieve a touch-enhanced, smooth and fun learning experience.
Trying to see more options?
Looking for bulk discounts? Let us help you!
Together, we can make Learning Easier
Have we got a deal for you! For a limited time, all Education customers BIG discounts on all BenQ Education products! Get in touch with a BenQ sales expert to learn more.
Get Big Discounts
For the duration of this promotion, all education products will have great discounts. Save even more when you purchase in bulk!
We're here to help
Our friendly sales experts are here to help you with any of your education needs. Feel free to Contact Us to help you get started!
Why choose BenQ Products?
Create a Healthy Learning Environment for Students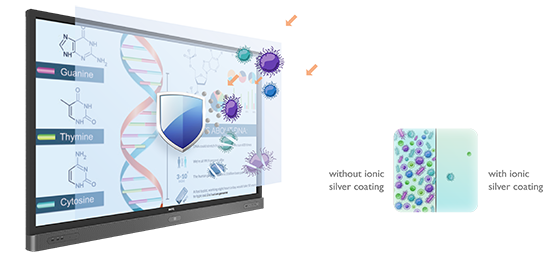 Germ-Resistant Screen
The Germ-Resistant Screen is empowered by a multilayer coating of the non-toxic, enduring nano ionic silver agent that kills most germs accumulating on screen surfaces and prevent cross-infection or epidemic in classrooms. The ionic silver's antimicrobial feature remains effective even after thorough cleaning or long periods of use.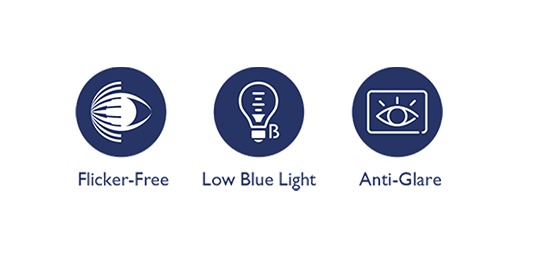 Smart Eye-Care Solution
The Smart Eye-Care solution can function intuitively with the help of the embedded motion sensor. For a smooth and comfortable viewing experience, BenQ IFP will automatically activate Flicker-Free and Low Blue Light features by detecting the movement of users close to the screen.
---
Foster Active Learning & Collaborative Interaction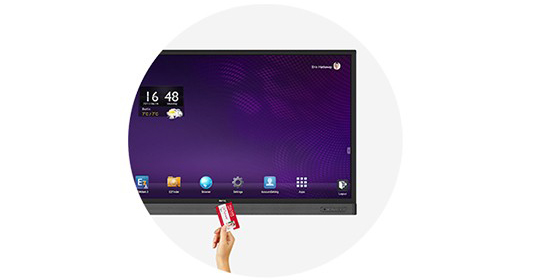 Account Management System (AMS)
BenQ's IFPs support multi-account management through NFC technology, which allows users to directly access their personal system-setting and folders by simply scanning ID cards with the built-in sensor, as well as easily lock screens when not in use. AMS also offers instant access to major cloud storage services without having to enter password.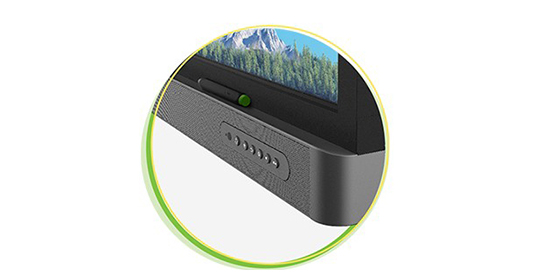 Integrated Front-Facing Speaker and Pen Tray
BenQ IFP integrates the repositioned audio speakers with the screen-length pen tray. The two front-facing,16W speakers create better sound transmission and bring more audiovisual enjoyment to interactive learning. The pen tray offers a handy place to keep IFP stylus and other tools that help enrich and smoothen presentations, providing fast access and avoiding needless interruption.