BenQ TH670

Full HD 1080p Home Entertainment Projector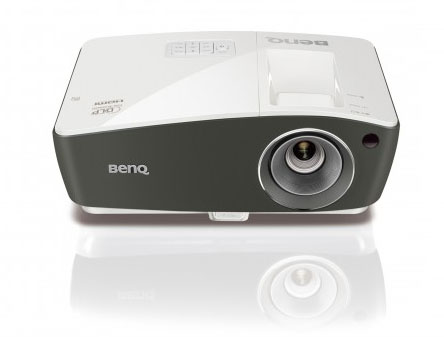 BenQ TH670 3000 ANSI Lumens HD Home Entertainment Projector
#TH670
List Price: $999.00
Our Price: $664.00
Overview:
Whether at home or at the office, the BenQ Colorific TH670 delivers stunning quality video and presentations that will captivate your audience. Featuring Full HD 1080P resolution with a remarkable 3000 ANSI lumens and an outstanding 10000:1 contrast ratio; the TH670 beams a sharp, crisp image with fantastic shadow details and rich, accurate color even when the lights are on. Equipped with an extensive list of advanced features, the TH670 will satisfy even the most demanding application.
Key Features
Full 1080p (1920x1080) resolution
3,000 ANSI lumens
10,000:1 high contrast ratio
HDMI
10W Speaker
<0.5W Standby Mode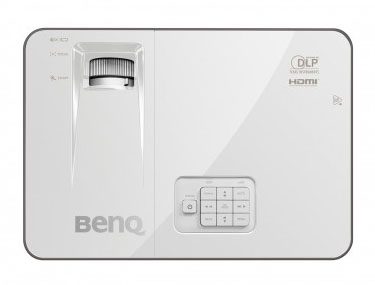 Features:
Brilliant Full HD 1080P Performance
Experience Full-HD content in sharp, 1080P definition and enjoy Blu-ray, video games and HD broadcasting in beautiful, high-contrast quality without downscaling or compression.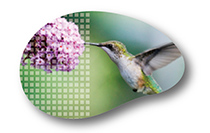 Non Full HD Picture
Low Image Resolution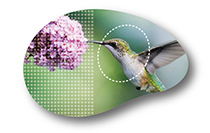 Full HD 1080P Picture
Delicate Image Resolution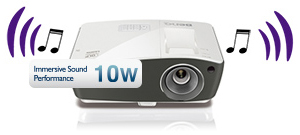 Magnificent Picture Quality
With the BenQ TH670 you can watch Full HD1080p movies, TV shows and sports or play action packed video games on screens up to 200" diagonal in any room in the house. Your family and friends will be amazed by the magnificent picture quality, never has entertainment looked this good.
Built-in 10W Speaker Power
The TH670 features powerful, superb sounding, acoustically balanced 10-Watt audio. Delivering ample, crisp, clear sound to fill even the largest rooms, allowing your message to be clearly heard.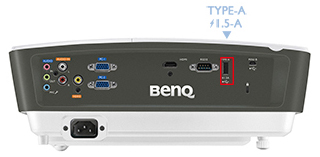 1.5A USB Type-A Power Supply
The USB port on the TH670 supplies power for accessories such as wireless dongles, providing the flexibility needed for today's digital environments.
Auto Keystone Correction
For those occasions when the projector needs to be set at an angle from the screen, the TH670 automatically corrects the vertical trapezoidal effect on the image to deliver a perfectly squared picture each and every time.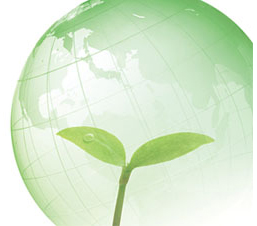 SmartEco
BenQ's SmartEco Technology helps lower total cost of ownership (TCO), optimizing projector performance through dynamic power savings. Providing uncompromised brightness, exquisite picture quality and incredibly long lamp life.
These innovations allow savings of up to 70% of lamp power consumption with the added benefit of lower maintenance costs.
Projectors with BenQ SmartEco Technology provide lasting ultra-vivid viewing experiences.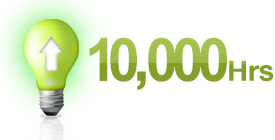 SmartEco Mode
SmartEco mode is designed to use only the exact amount of lamp power a projector needs to deliver the best contrast and brightness performance. This feature enables the TH670 to deliver uncompromised projection quality with the added benefit of reduced the total cost of ownership by greatly extending lamp life and lowering power consumption.
SmartEco Mode cleverly adjusts lamp power to maximize power saving, delivering the best contrast and brightness performance possible, using only as much light as needed.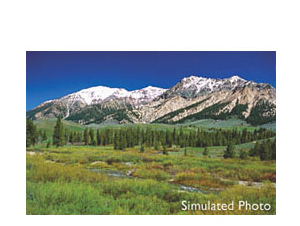 Normal Mode
260W Projector Power Consumption by Average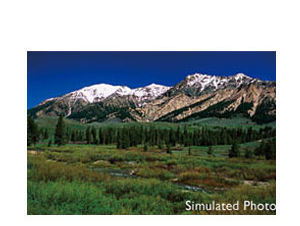 SmartEco Mode
Enhanced Details in Darkened Scenes
210W Projector Power Consumtion by Average
Various 3D format supported
BenQ projectors feature DLP Link-supported 3D projection to deliver the same amazing 3D performance and effects seen in 3D movies. The TH670 supports all mandated 3D format specifications. 3D Field-sequential, 3D frame packing, 3D top-and-bottom and 3D side-by-side.
| Source / Format | 3D Field Sequential | 3D Frame Packing | 3D Top Bottom | 3D Side by Side |
| --- | --- | --- | --- | --- |
| D SUB-PC | | | | |
| HDMI-PC | | | | |
| HDMI-Video | | | | |
| Video | | | | |

Closed Captioning
Equipped with built-in closed-captioning capability, the BenQ TH670 can display subtitles embedded in video content. No additional external decoder required.
No Source Detected Mode
There will be times when a projector is turned on without a display source, such as a notebook or classroom PC connected. To avoid having a projector running at full lamp power, BenQ created the No Source Detected feature, which lowers the projector's lamp brightness to 30% after the projector has remained unconnected to a display source for more than three minutes.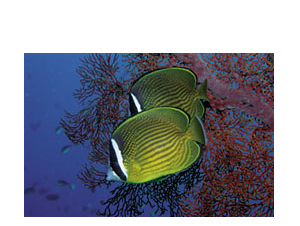 Source Detected
100% Lamp Power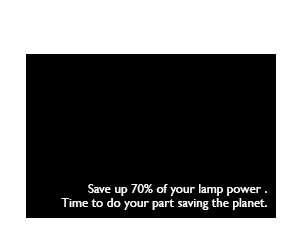 No Source Detected
30% Lamp Power
Auto Power Off
Automatic power off after the projector is turned on for over 20 minutes without a display source, eliminating unnecessary energy waste and prolonging the life of the projector lamp.
0.5W in Standby Mode
When inactive, the TH670 keeps power consumption to a minimum with <0.5W standby power, achieving what was once a challenge for earlier projector models. This technological advancement in energy saving helps lower energy costs.
Intuitive User Interface
BenQ Home projectors feature an intuitive, easy to follow user interface, allowing quick access to all projector features to enable users to customize their experience.

The advanced Auto Source Detection in the TH670 detects input sources twice as fast as previous models. And even highlights the available active sources, making source selection faster and easier than ever.
Step-by-Step Setup Guide
An easy to follow step-by-step guide will walk you through the initial projector setup. Whether you are a first time or experienced user, you will be enjoying stunning viewing experiences on your new BenQ TH670 in no time.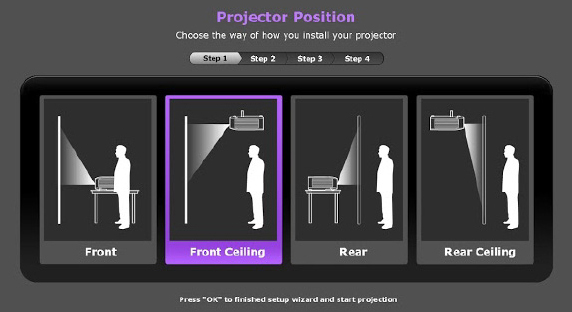 BenQ Projectors, Featuring Award Winning DLP Technology
Digital Light Processing (DLP) technology, recognized by the Academy of Motion Picture Arts and Sciences and awarded an Oscar statuette in 2015. DLP is the leading projection technology used in 90% of world's digital cinemas and 100% of IMAX theaters. With over 50% share worldwide, DLP projector technology dominates the projector market. BenQ is the #1 best-selling DLP projector brand worldwide, delivering unmatched value and performance.
Colorific Technology Delivers Lifelike Color, Year After Year
BenQ uses Colorific technology to optimize images for specific color balance effects for diverse applications such as presentations, movies and spreadsheets and photographs. Every BenQ Colorific projector generates more than one billion colors by combining up to seven different colors to create vibrant, true to life images. You'll also experience dramatic contrasts for remarkable clarity, higher impact, and greater legibility. BenQ's Colorific projectors are dependable year after year. You can rely on the colors to remain the same from day one to a decade later--without the risk of fading, ghosted images, or yellowing.
Accurate. Over 1 billion colors - compared to 16.7 million from many LCD projectors
Crisp. Bright, high contrast picture - 3x more contrast than similar top-selling LCD models
Long-Lasting. Consistent quality - image is the same now and years from now
Non-DLP Projector

BenQ DLP Projector
Razor-Sharp Image Clarity
Critically acclaimed for industry-leading high contrast, BenQ DLP Projectors produce crisper images with sharper, better defined details and crystal-clear vibrancy by maximizing the fill ratio of individual pixels and employing exclusive BenQ SmartEco Technology.

Specifications: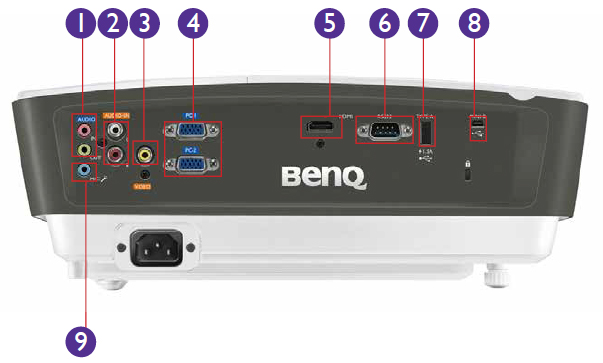 Audio in/out (Mini Jack)
Audio L/R in (RCA)
Composite Video in (RCA)
Computer in 1/2 (D-sub 15pin)
HDMI
RS232 (DB-9pin)
USB (Type A)
USB (Type Mini B)
Microphone
BenQ TH670 Specifications
Model
TH670
Projection System
DLP
Native Resolution
1080p (1920 x 1080)
Brightness* (ANSI Lumens)
3000AL Lumens
Contrast Ratio
10000:1
Display Color
1.07 Billion Colors
Lens
F/#=2.55~2.76
f=22.3~26.76
Aspect Ratio
Native 16:9 (5 aspect ratio selectable)
Throw Ratio
1.5~1.8(62"±3% @ 2m)
Image Size (Diagonal)
60"~120"
Zoom Ratio
1.2:1
Lamp Type
210W
Lamp Mode (Normal/ Economic/ SmartEco/ LampSave/ LumenCare)*
4000 / 6000 / 10000 hours
Keystone Adjustment
1D, Vertical +/- 30 degrees
Projection Offset
116% ±2.5%
Resolution Support
VGA (640 x 480) to WUXGA_RB (1920 x 1200) *RB=Reduced Blanking
Horizontal Frequency
15 - 102KHz
Vertical Scan Rate
24~120Hz
Interface
Computer in (D-sub 15pin) x 2 (Share with component)
Composite Video in (RCA) x 1
HDMI (1.4a) x 1
Audio in (Mini Jack) x 1
Audio L/R in (RCA) x 1
Audio out (Mini Jack) x 1
Microphone in x 1
Speaker 10W x 1
USB (Type mini B) x 1 (Download)
USB (Type A) x1 (1.5A power supply)
RS232 (DB-9pin) x 1
IR Receiver x1(Front)
Dimensions (W x H x D mm)
12.87 x 9.17 x 5.39 inches / 327 x 233 x 137(mm)
HDTV Compatibility
480i, 480p, 576i, 567p, 720p, 1080i, 1080p
Video Compatibility
NTSC, PAL, SECAM
Weight
6.6lbs / 3.0 kg
3D Support and Compatibility
PC:120HzFrameSequential3DforresolutionsuptoWXGA
PC:60HzTop-bottom3Dfor resolutions up to SXGA+
Video: 60Hz Frame Sequential 3D for resolutions up to 480i
Audible Noise (Normal/Economic Mode)
31/29 dBA (Normal/Economic mode)
Picture Modes
**Bright / Vivid / Game / Cinema / (3D) / User 1 / User 2 
** Default mode is Presentation. When 3D is on, Picture Modes only shows 3D. When 3D is off, it is not shown in Picture Modes.
Power Supply
AC100 to 240 V, 50 to 60 Hz
Power Consumption
Normal 260W. Eco 210W. Standby <0.5W
On-Screen Display Languages
Arabic/ Bulgarian/ Croatian/ Czech/ Danish/ Dutch/ English/ Finnish/ French/ German/ Greek/Hindi/ Hungarian/ Italian/ Indonesian/ Japanese/ Korean/Norwegian/ Polish/ Portuguese/Romanian/ Russian/ Simplified Chinese/ Spanish/ Swedish/ Turkish/ Thai/ Traditional Chinese (28 Languages)
Accessories (Standard)
Remote Control w/ Battery
Power Cord (by region)
User Manual CD
Quick Start Guide
Warranty Card (by region)
Accessories (Optional)
Spare Lamp Kit P/N: 5J.JEL05.001 
Ceilling Mount P/N: 5J.JAM10.001 
QCast Dongle QP01 P/N: 5J.JCK28.A01 
3D Glasses P/N: 5J.J9H25.001
*Lamp life results will vary depending on environmental conditions and usage. Actual product's features and specifications are subject to change without notice.
Pricing Notes:
Pricing and product availability subject to change without notice.
BenQ Products
Projectors
BenQ TH670 3000 ANSI Lumens HD Home Entertainment Projector
#TH670
List Price:
$999.00
Our Price: $664.00