BenQ IL550

Grab Eyes and Empower Shoppers with Interactive Signage
Overview:
IL550 | 55" Interactive Signage
Grab Eyes and Empower Shoppers with Interactive Signage
In today's world, interacting with touch content has become second nature. Shoppers want signage that's intuitive, reactive, and engaging. When used as a gateway to a retailer's offerings, interactive signage becomes the ultimate tool for triggering customer participation. BenQ's IL550 interactive signage, fully compatible with X-Sign content management software and built with cutting-edge hardware, are the all-in-one solution for operators looking to invite shoppers on an interactive journey.
Key Features
55" Edge LED
1920 x 1080 pixels Resolution
1100:1 Contrast Ratio
Brightness 450 nits
Why BenQ Interactive Signage?

The world's only all-in-one solution that combines interactive software and hardware
Hardware
Flawless portrait and landscape installation
Multiple sizes available to suit any display need
Continuous interactivity with 24/7 operation
Elegant thin and lightweight design
Software
Fully compatible with X-Sign content management suite

Create fluid interactive content with built-in interactive templates
Track and analyze customer interaction
Schedule and deploy interactive content within seconds
Monitor and control remote devices in real time
Digital Signage Overview-
Features:
Highlights
Compelling Interactive Content Made to Connect with Shoppers
BenQ's Android-powered IL550 interactive signage are fully compatible with BenQ's exclusive X-Sign content management software. Meticulously designed for simplicity, X-Sign gives users the power to create, schedule, distribute, and monitor interactive content all in one place. And because it requires no server setup and offers multiple content-delivery options, X-Sign is ready to scale up alongside a growing business while requiring minimal manpower and resources.
Easy Interactive Content Creation
Although many retailers are eager to make interactivity a part of the shopping journey, they don't feel confident about designing interactive content that's both professional looking and user friendly. After conducting a thorough study of consumer behavior, BenQ has released a selection of interactive templates that are designed to handle various retail scenarios, and the selection of templates will continue to grow as BenQ introduces new ones.
---
Triple-Layered Interactive Templates
Create Interactive Content for Extensive Product Lines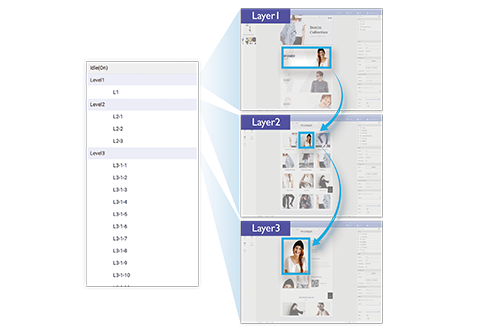 The intuitive interface allows users to instantly create triple-layered interactive content, streamlining the process of designing and arranging cover pages, product overviews and detailed product information pages.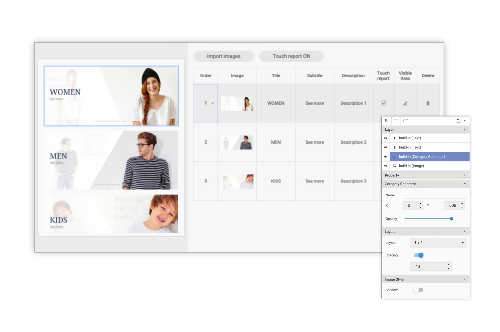 The Category Generator feature can automatically generate a subpage using user-imported images, while logically arranged, professional templates ensure creating stunning content is as easy as choosing the appropriate text format and color.
Area Link Tool

Create Interactive Content Quickly and Flexibly
In cases when operators have limited material to work with, area linking offers designers greater flexibility while avoiding unnecessary complexity.

Track Touch Engagement with Centralized Data Collection
Engagement can be tracked based on time, location, and which items customers interact with. By outputting this data to a csv file, operators can quantify their customers' shopping preferences in tables and charts. With analytics it's possible to see which messages are captivating shoppers and use this knowledge to develop even more engaging content.
---
Streamlined Content Distribution
X-Sign gives operators perfect control of when and where they want to implement digital signage displays. Built to support retail store environments both large and small, X-Sign offers different methods of content distribution so operators can relay interactive content locally or across a network of BenQ displays: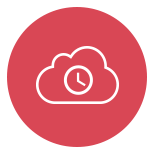 Centralized Management of Multiple Locations and Displays
Network Distribution via the Cloud
After all displays are connected to the internet, X-Sign's cloud-based calendar-view web interface allows operators to manage them all remotely from anywhere.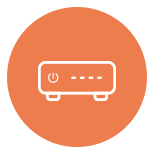 One-Stop Management of All In-Store Displays
Local Delivery via LAN
By connecting both a PC and the interactive signage to the same LAN network, operators can distribute content for shoppers to interact with.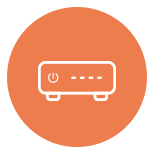 Plug and Play with USB Flash Drive
Local Delivery via LAN
Operators without a network can save scheduled content to a USB flash drive and plug it into the interactive signage for playback.
---
Hassle-Free Content Management and Monitoring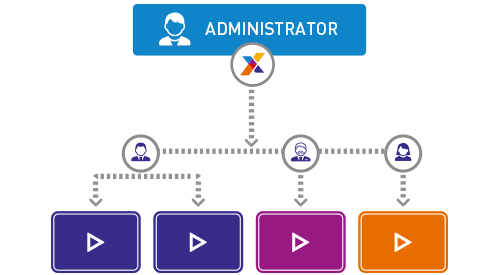 Administrator Management and User Hierarchy
With X-Sign's powerful management tools, administrators can:
Review all changes in content before it goes live.
Set up multiple user accounts with varying degrees of access and track issues though the activity log.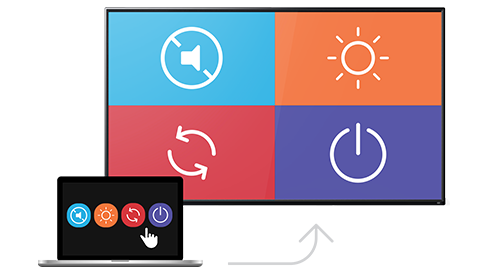 Centralized Remote Device Monitoring and Display Control
X-Sign's intuitive tree map interface makes it easy to:
Monitor display performance in real-time.
Control functions such as screen on/off, mute and restart, and manage updates.
See what content is playing on which displays.
Receive alerts when content isn't broadcast as scheduled.
---
Hassle-Free Display Management
With cloud features, BenQ DMS combined Device Info and Management, Apps Management and OTA (Over-the-Air) Update to provide you an ultimate device management solution for your productivity.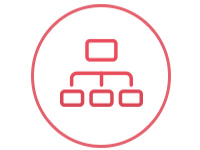 Device Info and Management
Remotely control your displays with DMS Cloud via Internet. It's an effective way to lower TCO and energy consumption for your operation.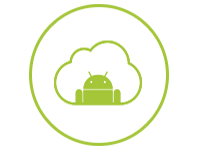 Apps Management
Install Android™ apps for a selection of displays through our cloud server. DMS Cloud is designed to save you the hassles of repetitive manual installation work.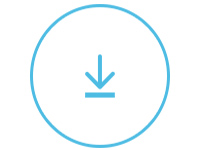 OTA (Over-the-Air) Update
Upgrade the latest BenQ firmware for your displays through our OTA Update support and keep them running smoothly at all times.
More Features
Keypad / Touchscreen Locking
Protect content from accidental touches by disabling the touchscreen and keypad.
DMS Local
DMS Local is a Device Info and Management software based on windows OS. For users who would like to control your displays remotely via LAN, you can download DMS Local software for your operation.
MDA (Multiple Display Administrator)
For users who would like to control your displays remotely via RS232, you can download MDA software for your operation.
Image Gallery:
BenQ IL550 Image Gallery



Right Angle View




Front View




Left Angle View




Back Left Angle View




Back View




Back Right Angle View




Vertical Front View




Vertical Back View




Top View




Bottom View
Specifications:
BenQ IL550 Specifications
Panel
Screen Size
55"
Backlight / Lightsource
Edge LED
Resolution (Pixels)
1920 x 1080
Active Area (Horizontal × Vertical) (mm)
1073.78 x604.0 mm
Brightness (typ.)
450 nits
Contrast Ratio (Typical)
1,100:1
Viewing Angle (Horizontal/Vertical)
178°/178°
Aspect Ratio
16:9
Light Life (Typical)
50,000 hours
Display Orientation
Landscape / Portrait
Audio
Internal Speaker (Amp)
10W x 2
Audio Line In/Out (3.5mm)
x1 / x1
Touch
Technology
IR 10-Point Touch Technology
Touch Resolution (points area function)
32767 x 32767
Accuracy
+/- 2.5mm
Touch Output
USB 2.0
USB (touch to external PC)
Yes
Glass
Tempered Glass (thickness, Mohs scale)
4mm
AG80
Yes
Connectivity
VGA In/Out
N/A / N/A
DVI In / Out
x1 / x1
HDMI In/Out
x1 / N/A
Display Port In/Out
x1 / x1
USB (Type A)
x1 / N/A
RJ45 Port In / Out
x1 / N/A
Control
RS232 In/Out
x1 / x1
IR loop Through
Yes
Power
AC / DC In
AC
AC Power Switch
Yes
Voltage
100V ~ 240V, 50Hz / 60Hz
Power Consumption (typical/standby )
94W/<0.5W
Mechanical
Dimension (W×H×D) (mm)
1271.0 x 741.8 x 91.4mm
Weight (w/o Packing / w/ Packing) (kg)
31kg
Bezel Width (Top / Bottom / Left / Right) (mm)
29.2/29.2/29.2/29.2 mm
Wall Mounting (VESA) (mm)
400 x 400 (4 holes); 4 screws - M6 x 10L
Environment
Operation Temperature
0°C ~ 40°C
Storage Temperature
-20°C ~ 60°C
Usage (Hour/Day)
24/7
OSD
On-Screen Display Languages
21 Languages: English / German / Dutch / French / Italian / Spanish / Russian / Polish / Simplified Chinese / Arabic / Japanese / Traditional Chinese / Czech /Danish / Swedish / Romanian / Finnish / Norwegian / Greek / Korea/ Thailand
Software
Multiple Display Control (MDA) Support
Yes
X-Sign (Please check X-Sign website for detailed compatibility information)
Yes
Accessory
Remote Controller
Yes
Power Cord (By region)
Yes
VGA Cable
DVI to VGA
HDMI Cable
Yes
Audio Cable
Yes
RS232 Cable/RS232 Loop Cable
Yes
IR Extender Cable/IR Loop Cable
Yes
USB Cable for Touch
Yes
Touch Pen (stylus)
Yes
Quick Start Guide in box
Yes
User's Manual Electronic File
Yes
Stand
Optional
Pricing Notes:
Pricing and product availability subject to change without notice.
BenQ Products
Interactive Signage Series
BenQ IL550 Interactive Signage
#IL550
List Price:
$2,999.00
Our Price: $2,939.00