BenQ IL420

Engage with Customers
Overview:
BenQ IL420's 6-point touch display creates for more interactivity. Customers can engage with your contents, discover information and make their own choices to create more business opportunities with you in a two-way manner.
Key Features
6-point multi-touch display(IR)
Anti-sunlight
Anti-image retention
Multiple display administrator
Optimized for portrait mode
Highlights
Interactive displays have become one of the most powerful office tools today, replacing traditional meetings and trainings with a new style of business communication that's proven to enhance meeting efficiency, training effectiveness, collaborative discussion, and team building. A winning solution for your business, the BenQ Interactive Flat Panel IL420 combines the power of infrared touch panel and multimedia connectivity to maximize your presentations. Designed with safety and flexibility in mind, the IL420 is easy and simple to install in any office setting using a VESA wall mount.
Infrared 6 Points Touch Technology
Pair the IL420 with Windows® 8 / Windows® 7 and watch the infrared touch technology work its magic turning the displayed image or spreadsheet figure into a multi-touch screen. Trainer or speaker can invite audiences to come up to the board for a quick contest and trial.
Ambient Light Sensor
The IL420 is built with an ambient light sensor to detect the amount of ambient lighting in its surrounding and adjust the display setting accordingly without user intervention. This means the audience can always enjoy optimal picture quality in office.
Integrated Speaker
To help professional elites gain the competitive edge by enriching their meeting with multimedia resources, BenQ has built 12W speakers into the IL420. The use of videos, music and sound effects make every presentation more engaging and effective.
Features:
6-point Multi-Touch Display
Based on the infrared (IR) technology, this advanced design eliminates most "dead zones" and boosts pointing precision. 6-Point Multi-Touch provides users enhanced interactivity by allowing multiple people to participate in any given presentation. The new dust-proof sensors enable more reliable performance in both in portrait and landscape modes.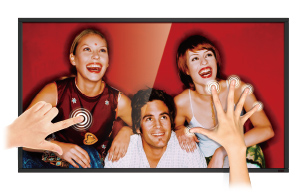 24 / 7 Operation
With an amazing average life of 50,000 hours, the IL Series is designed for full commercial operation on a 24/7 use, which is ideal for high traffic areas such as airports and shopping malls.

Anti-Image Retention
The IL420 panel is specifically designed for digital signage and eliminates the risk of burned-in effect even after an extended period of usage. This is perfect for designing dynamic content that can utilize the whole screen without distracting ghost images.

Easy Interactive Video Wall Without a Splitter
Analog Daisy Chaining is the easiest way to build a video wall. You can simply connect up to 9 displays through VGA cables without using splitters; the screens can show a mirrored image, or form a 3x3 configuration for an enlarged viewing area.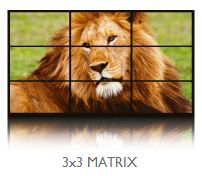 Picture-in-Picture (Pip) & Picture-by-Picture (PbP) Modes
The picture-in-picture and picture-by-picture modes enable the screen to display content from two independent video sources simultaneously for more convenience and flexibility. You can resize or relocate the picture anywhere on the screen for maximum effect.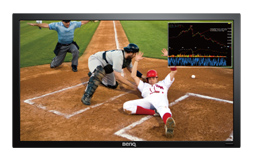 Energy Saving Ambient Light Sensor
An integrated sensor automatically adjusts screen brightness according to the lighting condition of the surrounding environment to optimize the image and reduce power when it's not needed. As the brightness adjusts to the ambient light, the display can reduce energy consumption by 40% to 50%.

Multiple Display Administrator
The MDA (Multiple Display Administrator) application controls up to 98 displays simultaneously through the local network or serial port; it also monitors the health of displays and coordinates a sequential startup to prevent power surges.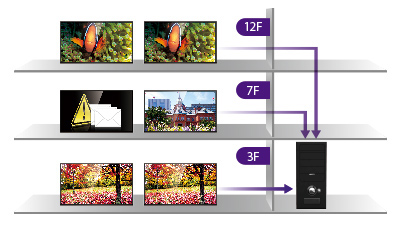 Scheduling Management
The MDA (Multiple Display Administrator) application controls up to 98 displays simultaneously through the local network or serial port; it also monitors the health of displays and coordinates a sequential startup to prevent power surges.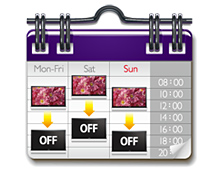 RS232 / LAN Control
BenQ IL Series supports remote administration via the built-in RJ45 Ethernet or the RS232 serial interface. Routine tasks such as OSD settings and firmware upgrades can be performed on the control server to the daisy-chained displays.

Portrait Mode Optimized
Traditional digital signage panels displayed in portrait mode tend to experience a lack of image uniformity. Dark spots or patches may appear on the edges and distort the image-this phenomenon is known as Mura. BenQ's IL420 is designed to prevent this effect thus optimizing image uniformity for images displayed in portrait mode.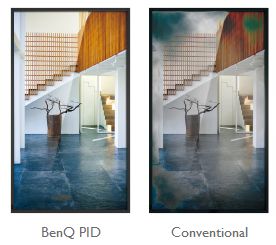 DisplayPort - Expand to all Connectivity
DisplayPort is a new standard for digital audio/video transmission. With the whopping 10.8Gbps bandwidth, the DisplayPort keeps your contents attractive, distortion-free in longer distances than conventional DVI and HDMI.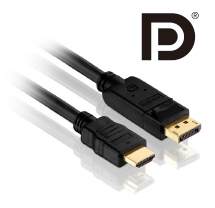 Specifications: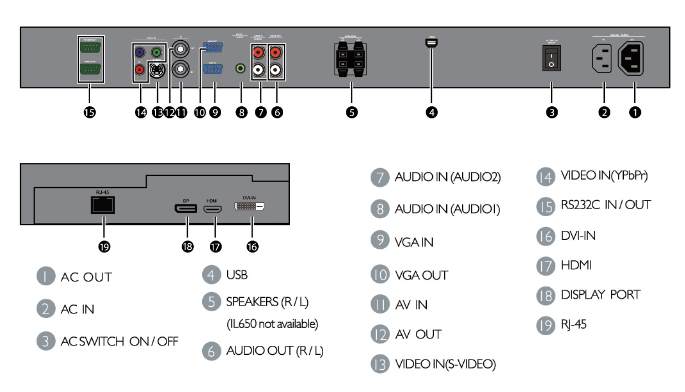 BenQ IL420 Specifications
Panel
LCD Size
42"
TV/PID Panel
PID
Light Source
Direct LED
Active Area (mm)
927.94(H) x 521.96(V)
Resolution
FHD 1920 x 1080 (pixels)
Brightness (typ.)/(min)
400 nits (typ.)
Contrast Ratio (typ.)
1000:1
Response Time (ms)
9ms
Pixel Pitch
0.4833 (H) x 0.4833 (W) mm
Frame Rate
60 Hz
Viewing Angle
178 degree (H) / 178 degree (V)
Color gamut (x% NTSC)
68%
Panel Bit (8 or 10)
8-bit, 16.7M
Power
Voltage
AC 100~240V, 50/60 Hz
Maximun (Watt)
<150W
Standby (Watt)
< 0.5W (only VGA wakeup)
Power Off (Watt)
<0.5W
Touch
Technology
IR 6 point touch
Resolution (points area function)
32767 x 32767
Capacity
6 simultaneous touches
Touch Output
USB 2.0
OS Supported
Windows: 6 pts (plug & play)
* WinXP
* Win7
* Win8
Mac: 6 pts (with driver installation)
* 10.7(Lion)
* 10.8(Mountain Lion)
Linux: 6 pts (with driver installation)
Accuracy
+/- 2.5mm
Audio
Internal Spk
12W x 2
I/O Connection
Power (AC) Input/Output
Yes/ Yes
Power Switch
Yes
VGA Input/Output
Yes/ Yes
DVI Input/Output
Yes / No
HDMI Input/Output
Yes / No
Composite Video In/Out (BNC)
Yes/ Yes
Component In (YPbPr, RCA)
RCA
RS232 Input/Output
Yes/ Yes
S-Video In/Out
Yes / No
DisplayPort Input
Yes
OPS/Option board slot
No
USB Player (Photo, Video)
No
RJ45 Port
Yes
Mechanical
Weight (without packing / with packing)
22.7/26.8 kg
Dimension (WxHxD)
981x571x121 mm
Bezel Width (T/B/L/R)
22.5/22.5/22.5/22.5 mm
Wall Mounting
400x200 (4 Holes)
Feature
Features
Image Setting
Source / Volume Control
Analog Daisy Chain
RS232 Control Daisy Chain
ID Setting
Sharpness Enhancement
Proof of Image Retention
Diming Control (Adaptive Contrast)
Picture in Picture (PIP)
Picture by Picture (PBP)
HDMI-HDCP
De-Interlacing / Comb Filter
Build-in Video Wall Support
Scheduling
Ambient Light Sensor
Total Turn-On Time
Diagnostic DC voltage (12v/5v)
Internal Temperature Sensor
CEC Control
Environment
Operation Temp (dC)
0°C ~ 40°C
Storage Temp (dC)
-20°C ~ 60°C
Usage (hrs/days)
24 hours / 7 days
Package/Accessory
PWR Cord (by region)
Yes
VGA Cable
Yes
Quick Start Guide
Yes
User's Manual Electronic File
Yes
Stand
No (optional, on VESA mount)
Pricing Notes:
Pricing and product availability subject to change without notice.
BenQ Products
Digital Signage
IL420 Digital Signage Display - 42" LCD"
#IL420
Our Price: $2,239.00