BenQ MX631ST

Big Pictures in Small Spaces
Overview:
Designed to deliver crisp, bright, larger-than-life images from a short projection distance, the BenQ MX631ST is ideal for use in places where space is at a premium such as small conference rooms, training rooms and classrooms. With a powerful 3200 ANSI lumens bright image and an impressive 13000:1 contrast ratio, razor sharp image and rich, accurate colors, the MX631ST will help you present your best.
Key Features
Native XGA (1024x768) Resolution
3,200 ANSI Lumens, 13,000:1 Contrast Ratio
0.9 Short Throw Lens Design
Up to 10,000 Hours Long Lamp Life
HDMI x 2, MHL
10W Speaker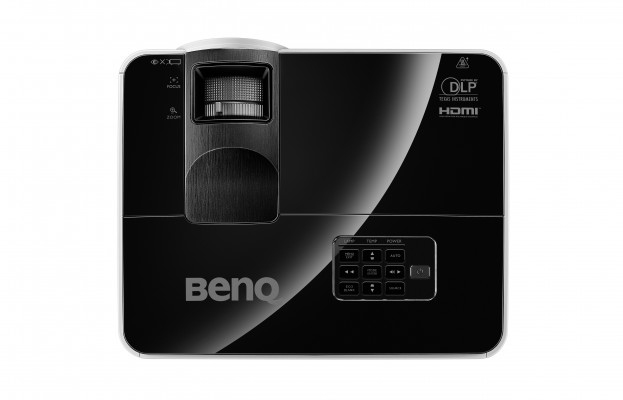 Features:
The Good Things that Come in Short Distances

Minimum Space Constraints
Imagine the freedom of having the same large size image from just half the traditionally required throw distance! Having increased placement flexibility and more efficient use of available space. That's the magic of short-throw!

Zero Eye-Blinding Lights
The short-throw projection distance keeps the projector light from shinning directly into your eyes, allowing you to keep your focus on your audience.

Zero Disruptions
With a projection distance this close, you will be able to move freely, without casting distracting shadows on the screen!
Brilliant Image Performance
High Contrast
High contrast ratio adds depth to an image and is essential to provide crisp image detail. The high contrast ratio in the MX631ST helps produce images with stunning clarity and fine detail for sharper, easier to read text, graphics and video for more memorable presentations.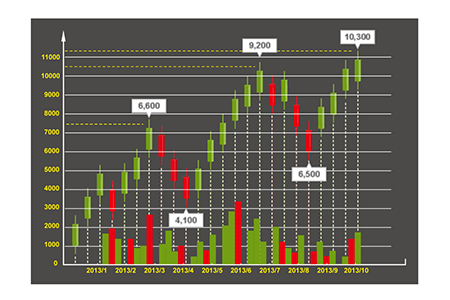 Low Contrast

High Contrast
High Brightness
The high brightness of the BenQ MX631ST helps overcome most ambient light conditions to ensure your message will be seen clearly, even with the lights on.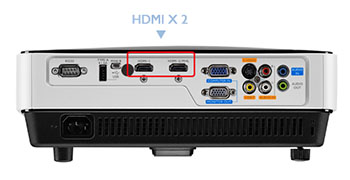 Rich Connectivity
2 HDMI Ports
Compatible with today's digital sources, the MX631ST provides Dual HDMI ports to satisfy your digital connectivity needs as well as dual VGA ports for traditional analog sources.

Plug 'N Play, Enjoy Big Screen Fun from Your Android Devices
You can now share content from your favorite MHL enabled devices on the big screen. The MHL functionality in the MX631ST allows you to display pictures, movies and games from MHL enabled Android devices to the big screen.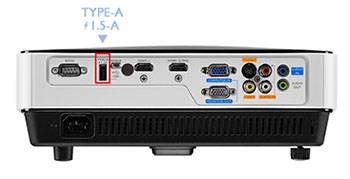 1.5A USB Type-A Power Supply
Powering your peripheral devices such as Chromecast or Roku stick is easier than ever with the built-in power enabled USB port, providing up to 1.5 Amps of power to eliminate the need for external power connections.
Ease of Use
2D keystone correction provides the ability to correct vertical and horizontal keystone errors when the projector is placed off center form the screen. Ideal for use during quick setup table top presentations.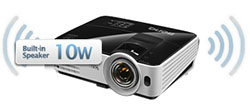 Built-in speakers
Powerful Built-in 10W speaker provides ample amplification to ensure your message is clearly heard.
SmartEco™ Lamp Saving Technology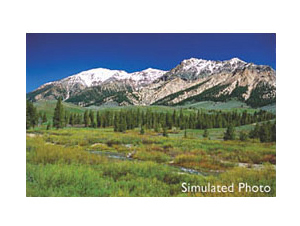 Normal Mode
296W Projector Power
Consumption by Average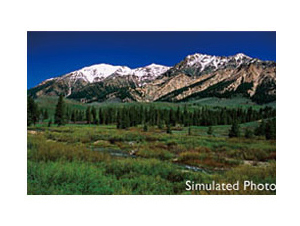 SmartEco Mode
Enhanced Details in Darkened Scenes
163W Projector Power Consumption by Average
(Source: 2010 Philips white paper)
Incorporating BenQ's renowned SmartEco lamp saving Technology, the MX631ST not only offers greater energy savings, but continues to deliver amazing picture quality through this innovative technology. SmartEco mode is designed to use only the exact amount of lamp power a projector needs to deliver the best contrast and brightness performance. This feature enables the MX631ST to deliver uncompromised projection quality with the added benefit of reduced the total cost of ownership by extending the lamp life and lowering power consumption.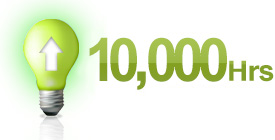 SmartEco Lamp
Within the SmartEco Lamp Saving Technology umbrella, Lamp Care mode takes your dollars further – much further by offering an astonishing lamp life of up to 10,000 hours!
Eco Blank Mode
The Eco Blank feature allows users to blank or mute the projected image on the screen, affording privacy to search for files or documents while the desktop is not projected to the entire audience. When activated, Eco Blank automatically dims lamp power, therefore lowering total power consumption by up to 70%.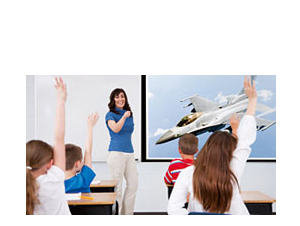 Full Power On 100% Lamp Power
Attention on the Projection Screen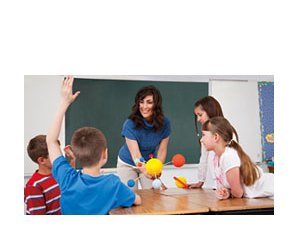 Eco Blank Mode On 30% Lamp
Power at the Lowest Attention on the Class Instructor
No Source Detected Mode
There will be times when a projector is turned on without a display source, such as a notebook or classroom PC connected. To avoid having a projector running at full lamp power, BenQ created the No Source Detected feature, which lowers the projector's lamp brightness to 30 % after the projector has remained unconnected to a display source for more than three minutes.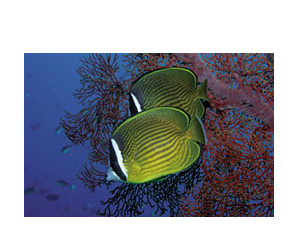 Source Detected 100% Lamp Power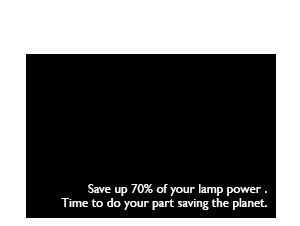 No Source Detected 30% Lamp Power
0.5W in Standby Mode
When inactive, the MX631ST keeps power consumption down to a minimum of 0.5W power, further lowering your total cost of ownership.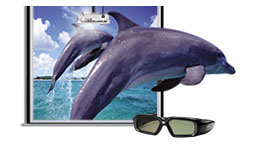 Blu-ray® Full HD 3D Supported
BenQ MX631ST is built with latest DLPR technology to support Full 3D functionality, allowing users to create immersive viewing experiences. Setup is easy. All that is required are 3D glasses and 3D content from your 3D Blu-ray player.
Audio Pass Through
With the built-in speaker, the MX631ST can be used as an audio system when it's on the standby mode. This saves you the trouble as well as the extra budget for getting a separate audio system.
BenQ DLP® Projectors︱ Long-Lasting Image Perfection with DLP Technology
Timeless Image Quality:
Colorific™ Technology Delivers Lifelike Color, Year After Year
BenQ uses Colorific technology to optimize images for specific color balance effects for diverse applications such as presentations, movies and spreadsheets and photographs. Every BenQ Colorific projector generates more than one billion colors by combining up to seven different colors to create vibrant, true-to-life images. You will also experience dramatic contrasts for remarkable image clarity, higher visual impact and greater legibility. BenQ's Colorific projectors are dependable year after year. You can rely on the colors to remain the same from day one to a decade later--without the risk of fading, ghosted images, or yellowing.
Accurate
Over 1 billion colors - compared to 16.7 million as on many LCD projectors
Crisp
Bright, high contrast picture - 3x more contrast than similar top-selling LCD models
Long-Lasting
Consistent image quality - image is the same now and years from now
Non-DLP Projector
BenQ DLP Projector

(All photos portraying projection scenarios are simulated.)
DLP Technology also includes a filter-free engine design for carefree confidence in long-lasting image quality and reduced TCO. BenQ's SmartEco™ Technology further boosts contrast performance and image quality endurance while saving up to 70% on lamp power consumption.
ecoFACTS Label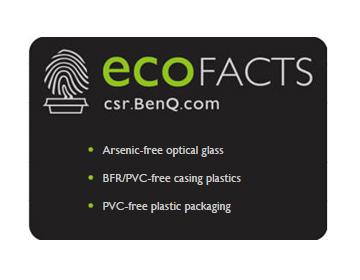 ecoFACTS can tell you how eco-friendly BenQ products are!
Development of eco-friendly products, BenQ doesn't just want to comply with green regulations passively, but also to actively develop eco-friendly products!
ecoFACTS declares BenQ's greatest efforts on the replacement of hazardous substances, material selection, packaging design, energy-saving design and other aspects of the products.
Specifications: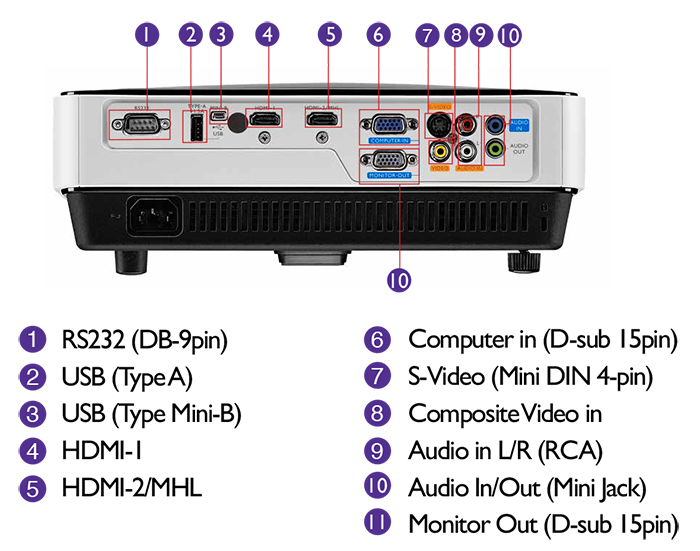 BenQ MX631ST Specifications
Projection System
DLP
Native Resolution
XGA (1024 x 768)
Brightness* (ANSI Lumens)
3,200 ANSI Lumens
Contrast Ratio
13000:1
Display Color
1.07 Billion Colors
Lens
F=2.6-2.78, f=10.2-12.24mm
Aspect Ratio
Native 4:3 (5 aspect ratio selectable)
Clear Image Size/ Maximum Image Size
60"~120"
Throw Ratio
0.9~1.08 (78" @ 1.44m)
Image Size (Diagonal)
1.2:1
Lamp Mode (Normal/Economic/SmartEco/LampSave/LumenCare)*
4,500/ 6,000/ 6, 500/ 10,000 hours
Keystone Adjustment
1D, Auto Vertical +/- 30 degrees
Projection Offset
110% ±5%
Resolution Support
VGA (640 x 480) to WUXGA_RB (1920 x 1200) * RB = Reduced Blanking
Horizontal Frequency
15KHz~102KHz
Vertical Scan Rate
23Hz~120Hz
Lamp Wattage
196W
Interface
Computer In (D-sub 15pin)x 1 (Share with component)
Monitor Out (D-sub 15pin)x 1
Composite Video In (RCA)x 1
S-Video In (Mini DIN 4pin)x 1
HDMI x 2 (One share with MHL2.0)
Audio In (Mini Jack) x 1
Audio L/R In (RCA) x 1
Audio Out (Mini Jack) x 1
Speaker 10W x 1
USB (Type mini B) x 1 (Download & Page Up/ Down)
USB (Type A) x1 (1.5A Power Supply)
RS232 (DB-9pin) x 1
IR Receiver x 2 (Front + Top)
Dimensions (W x H x D mm)
287.3 x 114.4 x 232.6mm
HDTV Compatibility
480i, 480p, 576i, 576p, 720p, 1080i, 1080p
Video Compatibility
NTSC, PAL, SECAM
3D Support and Compatibility
PC: 120Hz Frame Sequential 3D for resolutions up to WXGA,
PC: 60Hz Top-bottom 3D for resolutions up to SXGA+
Video: 60Hz Frame Sequential 3D for resolutions up to 480i
Audible Noise (Normal/Economic Mode)
33/ 28 dBA (Normal/ Economic mode)
On-Screen Display Languages
Arabic/ Bulgarian/ Croatian/ Czech/ Danish/ Dutch/ English/ Finnish/ French/ German/ Greek/ Hindi/ Hungarian/ Italian/ Indonesian/ Japanese/ Korean/ Norwegian/ Polish/ Portuguese/ Romanian/ Russian/ Simplified Chinese/ Spanish/ Swedish/ Turkish/ Thai/ Traditional Chinese (28 Languages)
Picture Modes
** Bright/ Presentation/ sRGB/ Cinema /(3D) / User 1/ User 2
Accessories (Standard)
Remote Control w/ Battery
Power Cord (by region)
User Manual CD
Quick Start Guide
Warranty Card (by region)
VGA (D-sub 15pin) Cable
Accessories (Optional)
Spare Lamp Kit: P/N: 5J.J9V05.001
Ceilling Mount: P/N: 5J.J4N10.001
Remote Control P/N: 5J.J9V06.001
3D Glasses: P/N: 5J.J9H25.001
Carry bag: P/N: 5J.J3T09.001
Power Supply
AC100 to 240V, 50Hz to 60 Hz
Power Consumption
Normal 305W, Eco 220W, Standby < 0.5W
Power Management Function
Automatic power off after 20 minutes without a display source
Weight
2.6kg
Distance Chart: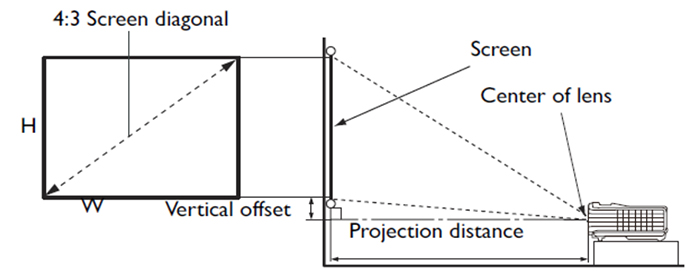 Screen Size
Distance from screen (mm / inch)
Vertical offset (mm / inch)
Diagonal
W mm / inch
H mm / inch
Min length
Average
Min length
Inch
mm
(Max zoom)
(Max zoom)
40
1016
32
24
28.8
31.7
34.6
1.1
50
1270
40
30
36.1
39.7
43.3
1.4
60
1524
48
36
43.3
47.6
52.0
1.8
80
2032
64
48
57.7
63.5
69.3
2.4
100
2540
80
60
72.2
80.7
86.6
2.9
120
3048
96
72
86.6
95.3
104.0
3.5
150
3810
120
90
108.3
119.2
130
4.4
200
5080
160
120
144.4
158.9
173.3
5.9
220
5588
176
132
158.9
174.8
190.7
6.6
250
6350
200
150
180.5
198.6
216.7
7.5
300
7620
240
180
216.7
238.3
260.1
9.0
Ceiling Mount Chart:

Units: inch
Pricing Notes:
Pricing and product availability subject to change without notice.
BenQ Products
Projectors
MX631ST 3D Ready DLP Projector
#MX631ST
List Price:
$799.00
Our Price: $559.00